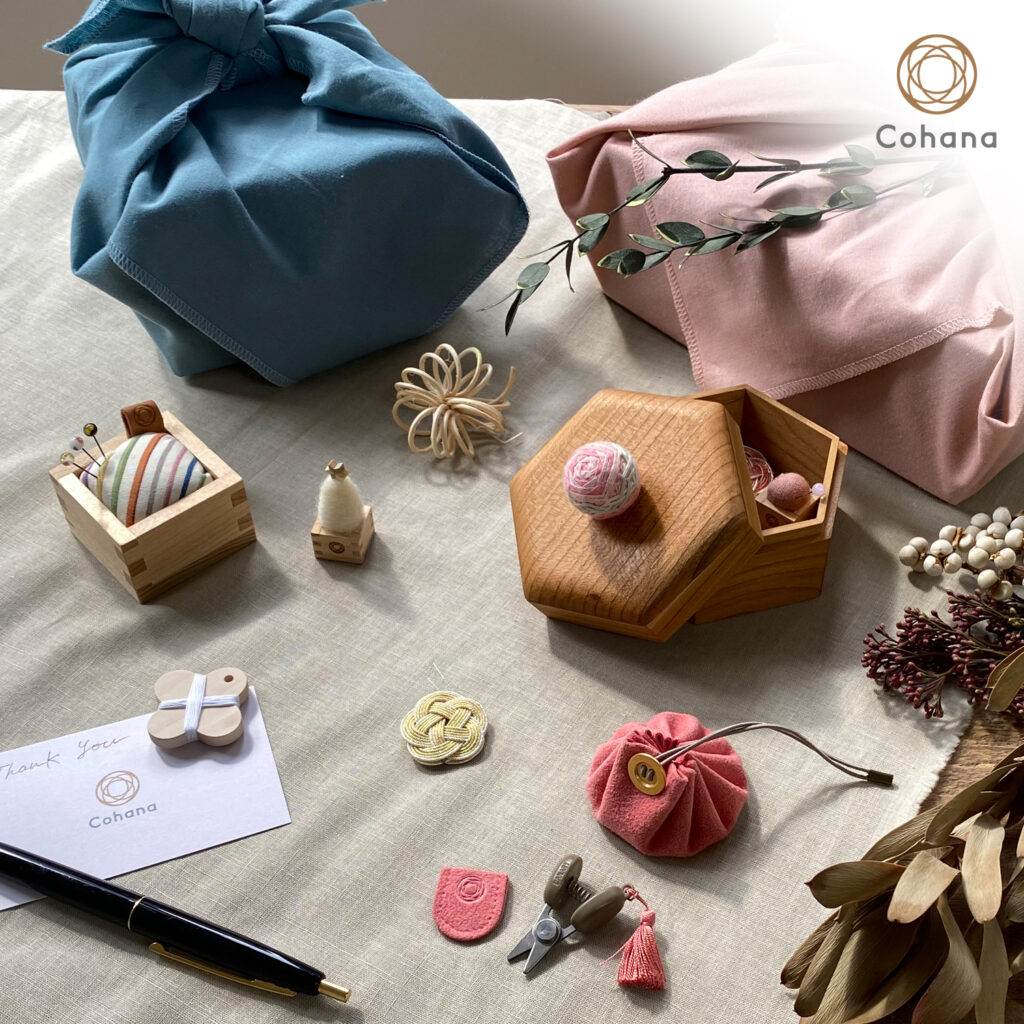 2021 Winter ~Limited Edition and New Gift Items~
Winter is the season for gift-giving to wrap up the year
that brings people smiles and happiness.
Give to loved ones
or
Give back with gratitude
Cohana's gift will bring smils and warmth.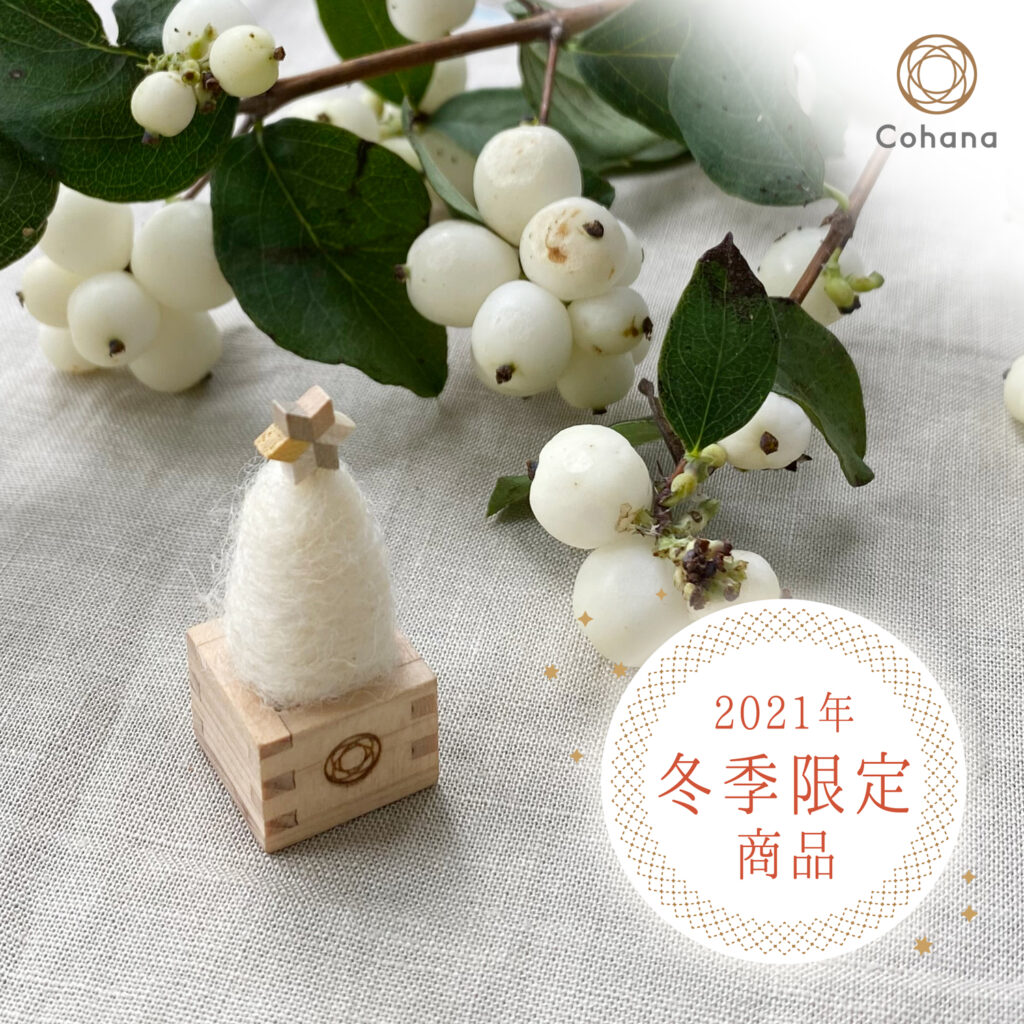 Limited Edition Winter 2021
Snow Tree Pincushion
A pincushion heaped with fine quality wool on top of a mini masu box is made to look like a snow tree.
The wool is dyed with lilies of the valley, and finished as a pincushion one by one by hand
A Star Parquet Sewing Pin on the top adds to the holiday feeling.
*This item is in limited quantities for a limited time only.
—————
On Sale from 15th November 2021
Please wait for a while until the release date.