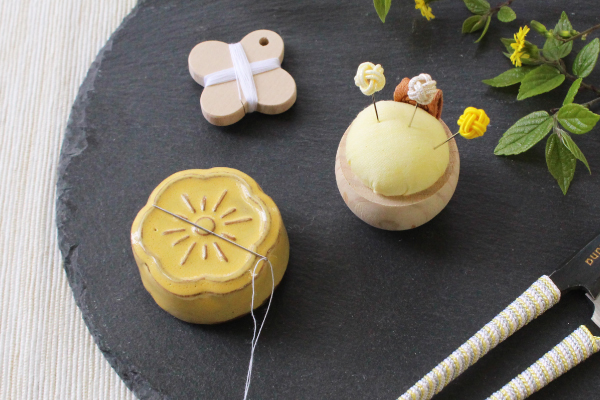 New items for 2022 Spring/Summer are available from today!
They are functional yet joyful tools to enrich your handcrafting time.
—————————–
---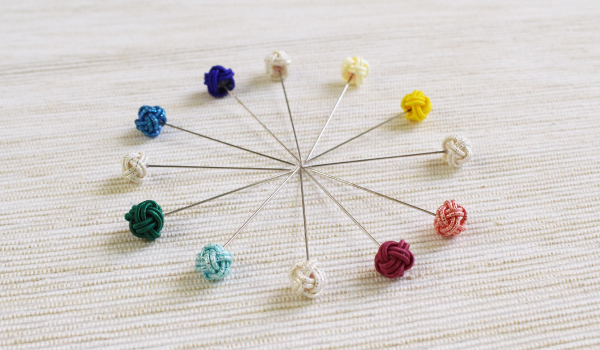 Iida Mizuhiki Sewing Pins ¥1,540
This sewing pin is decorated with Iida Mizuhiki decoration called Awaji-dama.
Mizuhiki has been handed down as a traditional handcraft of Nagano Prefecture.
Each set comes in 3 sewing pins: a calm dark color, a bright light color, and a sparkling white color with glitters.
Awaji Kawara Magnetic Needle Rest with Needle Polisher ¥3,080
Awaji is famous for Kawara,traditional Japanese roof tile pottery.
It is createdwiththe Awaji's rich soil.
This flower motif Awaji Kawara Needle Restfeatures a magnet and needle polisher inside.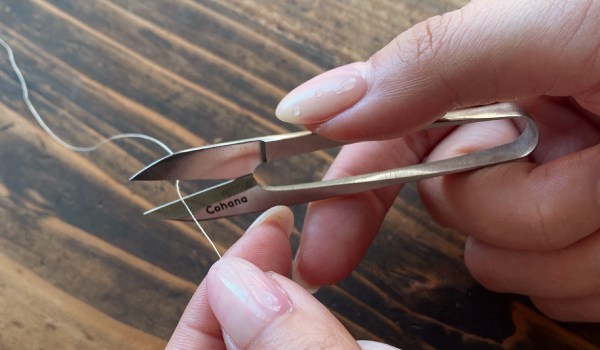 Banshu Small Thread Snips ¥4,180
<Available only at Cohana's Nihonbashi Store and Online Store>
These snips are made in Banshu region in Hyogo, has a 250-year history as a town of cutlery.
Excellent cutting performance in handy size an overall length of 75 mm.
They don't take up too much space
so can fit into a small pouch either in a small pocket of your bag.