MOCKATS / Magewappa Toolbox with Embroidery Hoop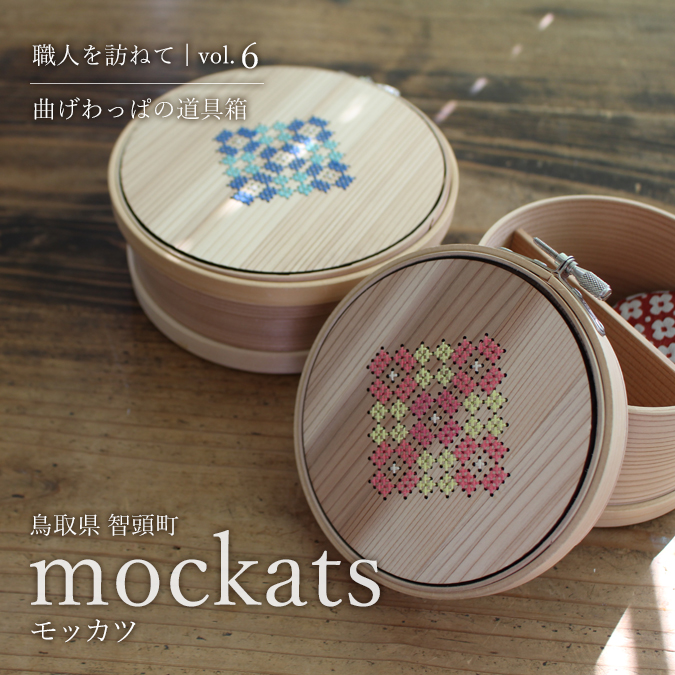 Chidu Town, located in the southeastern part of Tottori Prefecture, has 93% of its area occupied by mountains and forests.
The village, which was once an inn town, had a relaxing atmosphere with its cozy, low wooden buildings.
Story to show Japanese craftsmanship through the things, the place and the people related to Cohana's products.
Our sixth story is about Magewappa Toolbox with Embroidery Hoop by MOCKATS.
Chidu, a production area of high quality cedars comparable to Yoshino.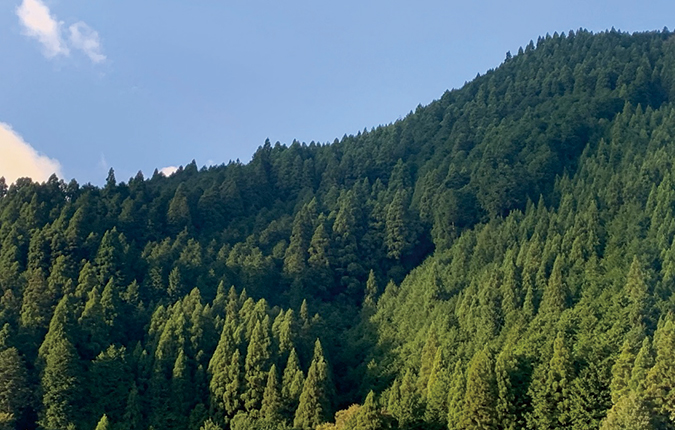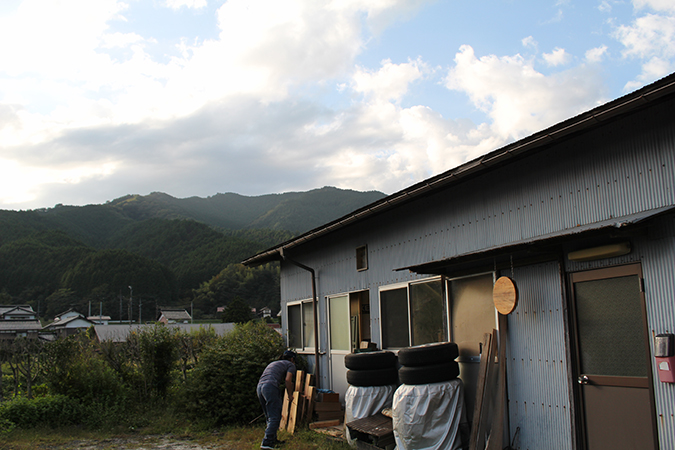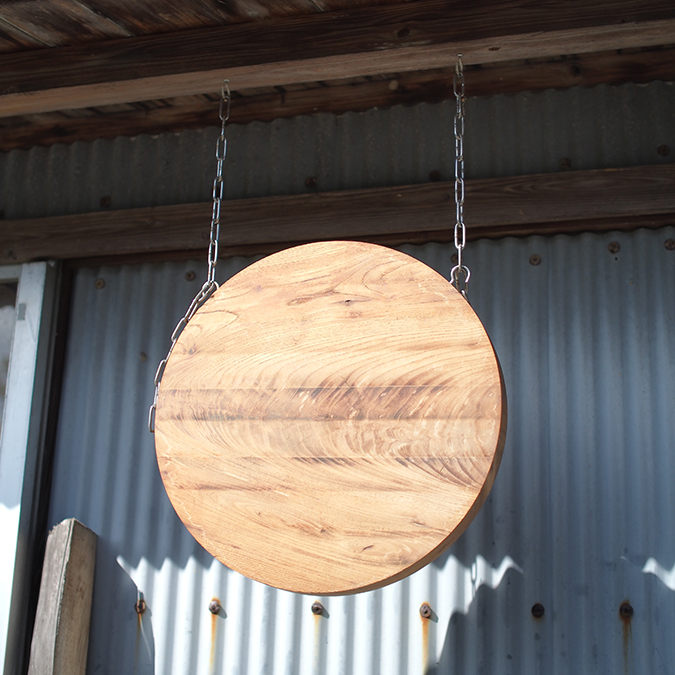 Mr. Shoichi Kusakari is a Japanese Mage-wappa craftsman who makes Cohana's "Magewappa Toolbox with Embroidery Hoop". His grandfather was a master carpenter, so from the time he was a child, it was natural for him to have a workshop in his house with many carpentry tools. Although he grew up surrounded by a lot of wood and tools, he says, "I wasn't particularly interested in woodworking when I was a kid." said Mr. Kusakari. That's how familiar wood and tools were to him.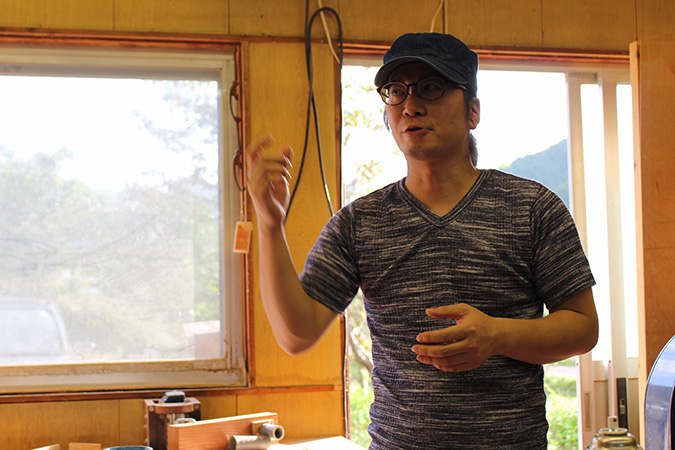 From Furniture Making to Making Mage-Wappa
When he was 20 years old, he was asked to replace the ceiling of his house. When he tried to do the work himself, he found it unexpectedly easy to replace the ceiling, which inspired him to start woodworking.
After that, he became more and more passionate about woodworking and started working for a local furniture making company, making wooden furniture and "ashimono" (desks and chairs). The name "mockats" comes from "woodworking activities".
How did Mr. Kusakari, who used to be a furniture maker, come to make Magewappa?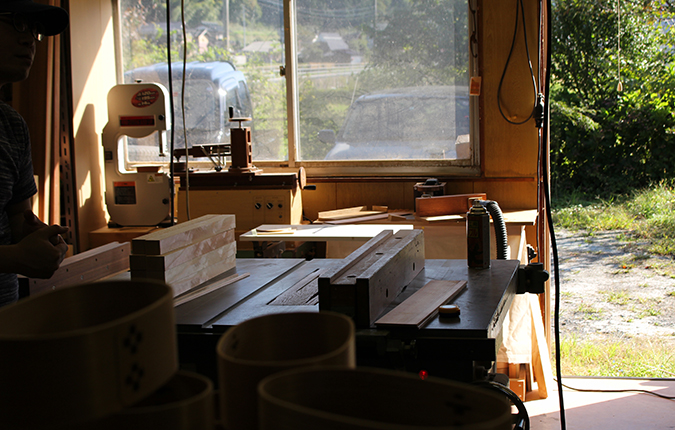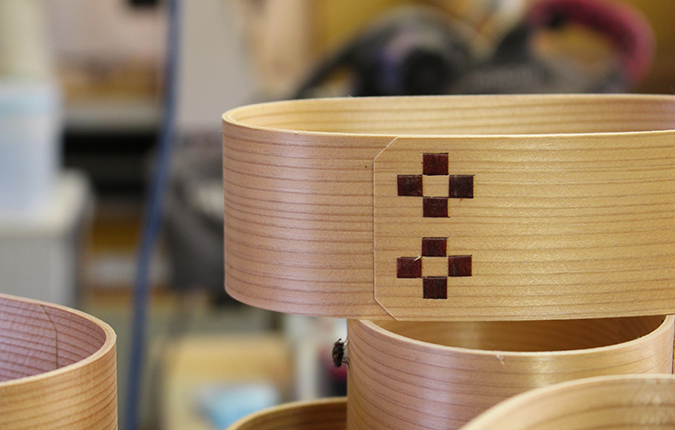 There is a Chidu Agriculture and Forestry High School a short distance from Mr. Kusakari's home. He had a chance to learn the technique of making Magewappa there. He said, "Now that I've learned, I'll practice! So, he started making Magewappa at home.
The story of Mr. Kusakari, who started making Magewappa, became a hot topic in Chigdu, a town that mainly produces furniture and building materials, and gradually spread. The number of orders gradually increased and he became independent, producing mainly Magewappa in his current workshop.
Now, in order to fulfill many orders, his mother also plays a part in the production.
Selected precious materials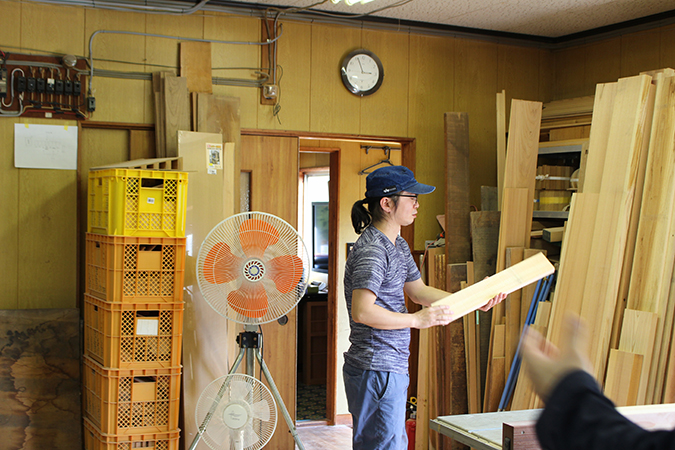 There are only a few pieces of wood from a single tree that can be used to make magewappa. In addition, the wood must be 70 to 80 years old.
Mr. Kusakari explained how valuable the material is.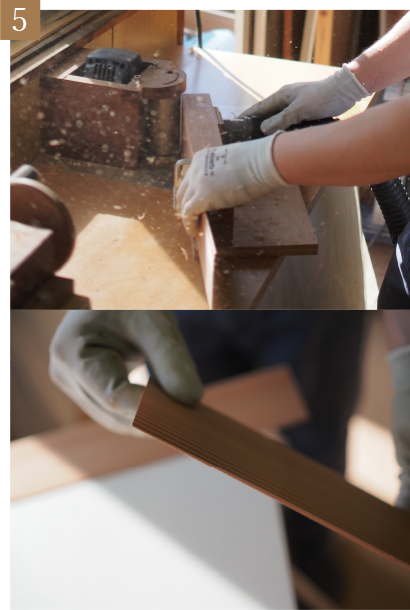 The grain of wood differs depending on how it is cut. Depending on the way the wood is cut, the grain of the wood is called "masa-me" (image: left) or "itame-me" (image: second from the front on the right). The "vertical grain" is the part of the wood where the grain is parallel. Since the wood is cut closer to the center of the tree, less wood can be obtained from one tree.
Even so, they dare to use "Masame: vertical grain" for Magewappa. This is because it looks beautiful, but also because it allows more moisture and air to pass through, making it more suitable for lunch boxes.
The Process of Making Magewappa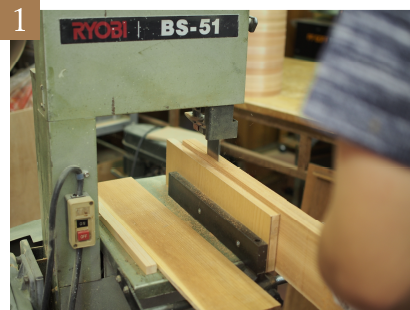 <Side of Magewappa>
Align the thickness of the wood
Cohana "Magewappa Toolbox with Embroidery Hoop" is 8 mm thick.
▼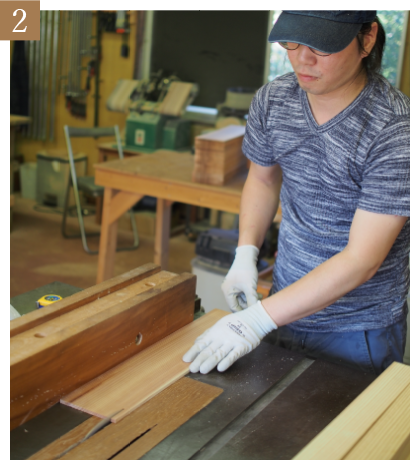 Cut the edges and align the width.
▼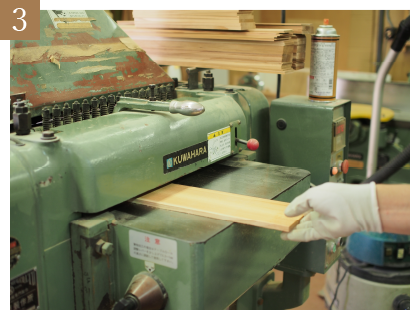 Scrape the surface for a clean finish
▼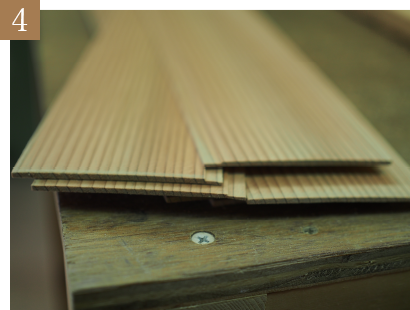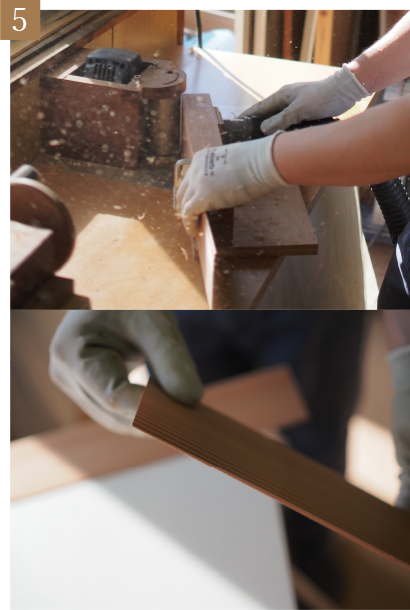 Shave both ends of the board thinly.
(To make the overlapping part of the board the same thickness as the other parts when it is bent.)
▼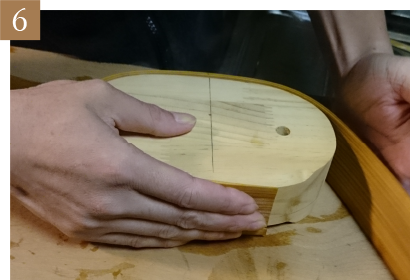 Soak in water overnight in a large stainless steel pot.
Then simmer for 30 minutes and use the mold to bend the wooden board over several times.
▼

Using a dryer, it takes a whole day to dry them.
(This process is done in a different place, so I couldn't see it this time.)
▼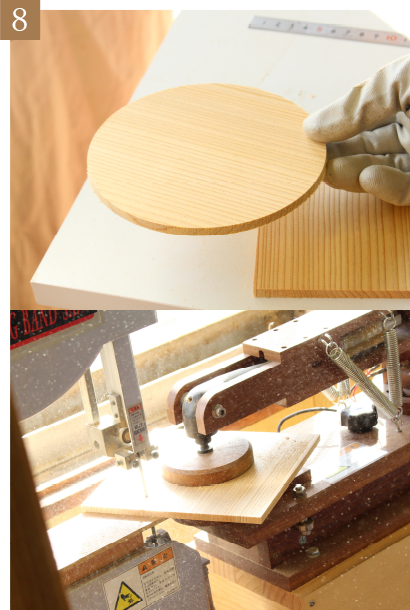 <Bottom of Magewappa>
Cut the round ones into perfect circles.
This machine is used to cut the wood into round shapes. Mr. Kusakari made it by himself.
▼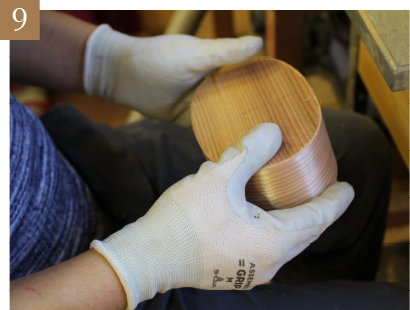 The bottom of Magewappa is completed by making minor adjustments and fitting it into the sides.
It's easy to say, but the technology that the bottom plate fits perfectly is wonderful.
Every step needs concentration and fine technique.
The same process is used to make the lid, although the time and effort is even more than doubled for it.
▼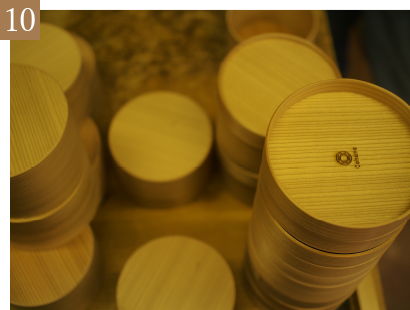 Branding with a Cohana's mark
It will be completed by attaching the top panel and embroidery frame made in another workshop.
Trees are "tricky". But that's what makes them interesting.
What is the appeal of woodworking? Mr. Kusakari smiles and says, "Basically, wood is a pain in my ass". When the environment in which the wood is placed changes, the condition of the wood also changes and the wood goes wild. It absorbs moisture and stretches, dries out and shrinks, breaks, warps, and burns in the sun. "It takes a lot of work, but it means the wood is alive. But that's what makes it interesting". He told us.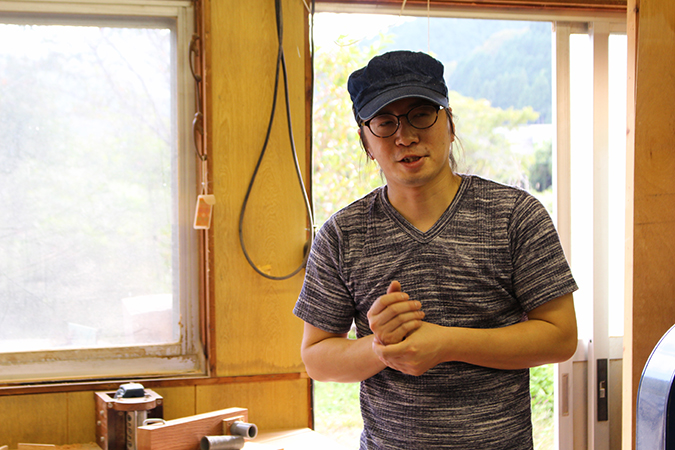 And after all, the color and beauty of the wood grain. This is also the charm of Chidu cedars.
The quality is obvious when you see bent wood made from carefully selected materials. Especially the bent part is shiny and very beautiful.
"Wood is something that is very familiar to us. It has warmth and is always around us."
The words naturally came out of Mr. Kusakari, who grew up surrounded by Chidu cedars and tools.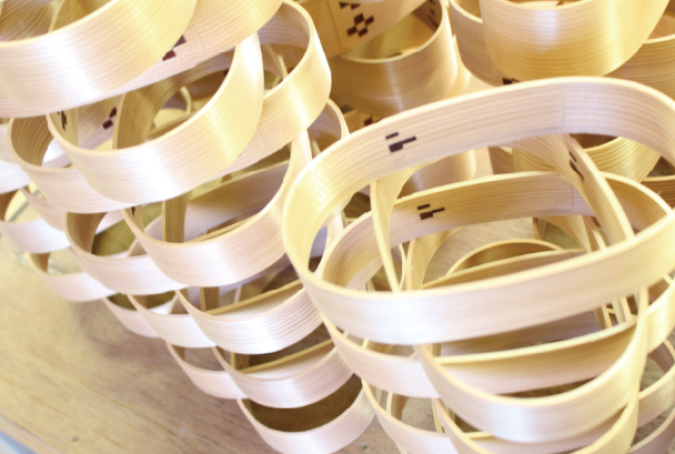 Future Vision of MOCKATS
Mr. Kusakari makes mainly Magewappa. I was surprised to see the machines that he made himself, but since he used to make furniture, he also made large cases for musical instruments such as drums. He is also trying his hand at making things in various genres, and sometimes collaborates with craftsmen of his generation to make things. He is currently working on a new project that combines wood products made by KIJISHI woodworkers* in the same Tottori with Magewappa.
※KIJISHI woodworker…A craftsman who uses a potter's wheel to carve out wood and form woodwork. Mainly bowls and trays.
There was a machine in the workshop that caught my attention…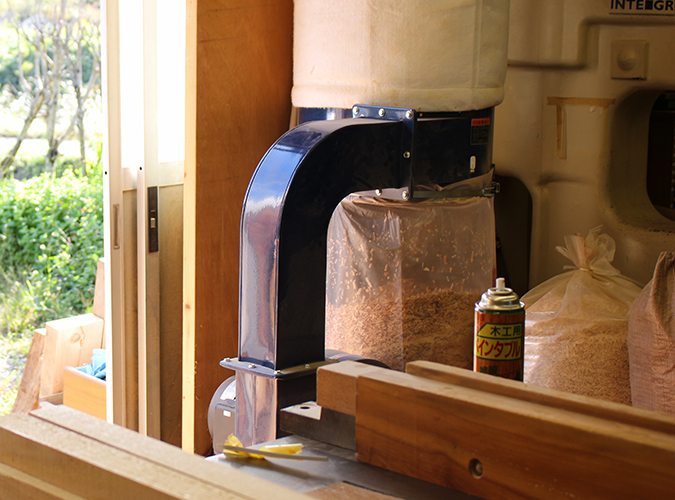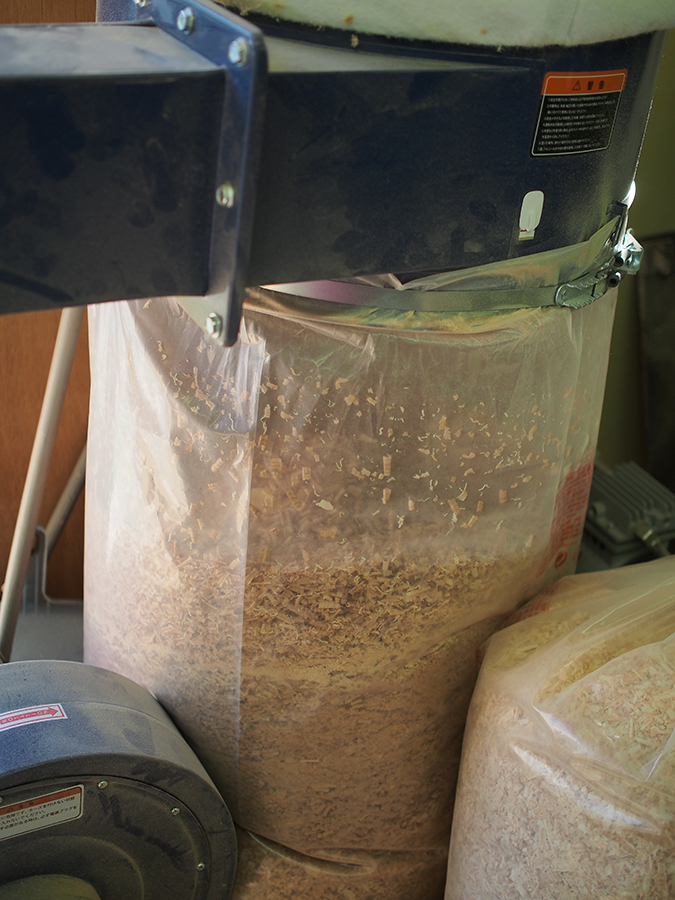 The "wood chips" from the work are collected by a machine. Once the wood chips are collected, they will be used as fuel at a nearby cattle barn and factory. Although the amount may still be small, it is being used in other industries, and the cedar of Chidu is being used without waste in the community.
I am sure that each of these efforts will become a lubricant for the industry.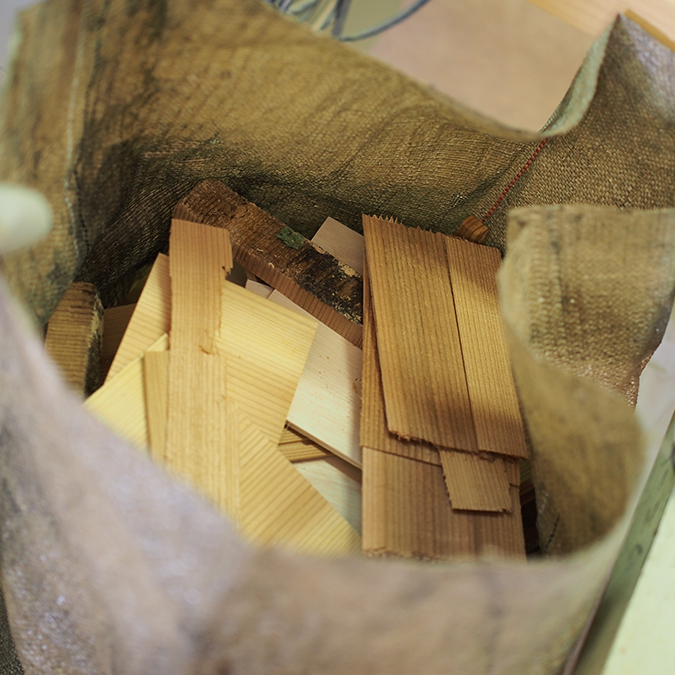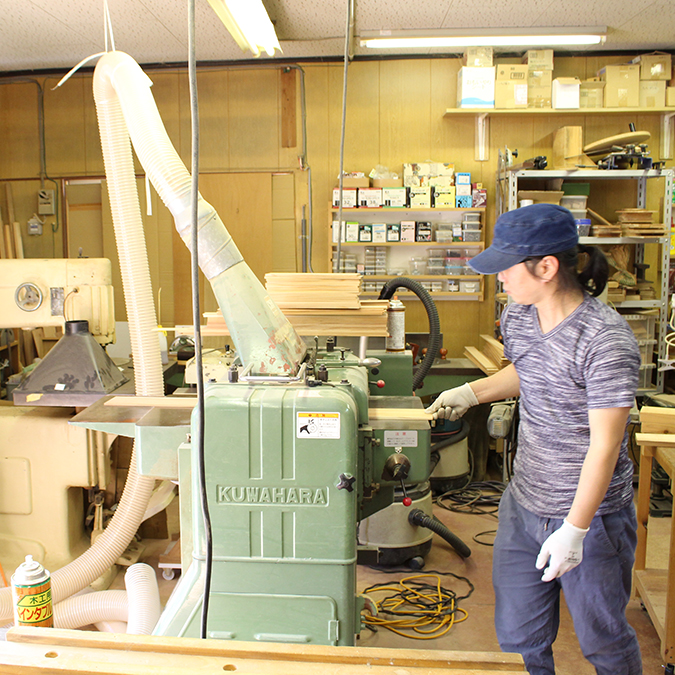 The demand for Chigashira cedar, which was originally used as a material for building houses, has been decreasing in recent years.
Mr. Kusakari says "I want people to know more about town of Chidu and the Chidu cedars".
Mr. Kusakari's woodworking activities are alive in the town of Chidu with its rich nature and the beautiful grain and color of the Chidu cedars.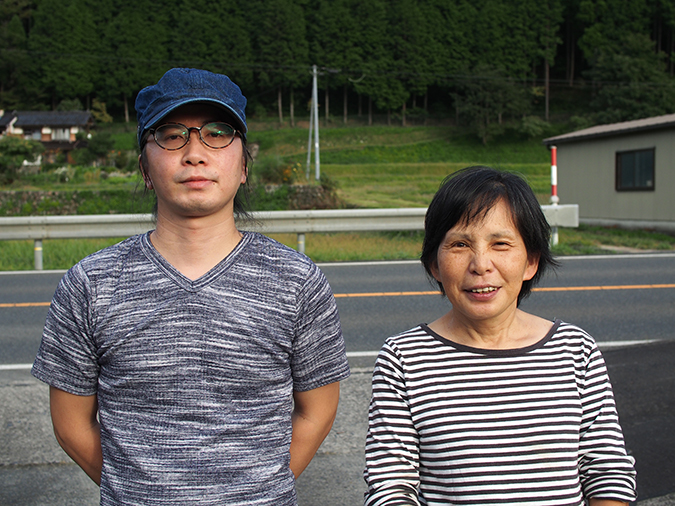 Show us your most favorite item for your work.
Gloves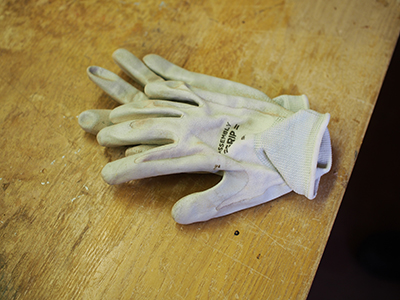 MOCKATS
Manufactures wooden products such as Magewappa and furniture in Chidu, Tottori Prefecture.
He is developing new products every day to let people know the charm of Chidu cedars.
mockats HP https://www.mockats.com/
---