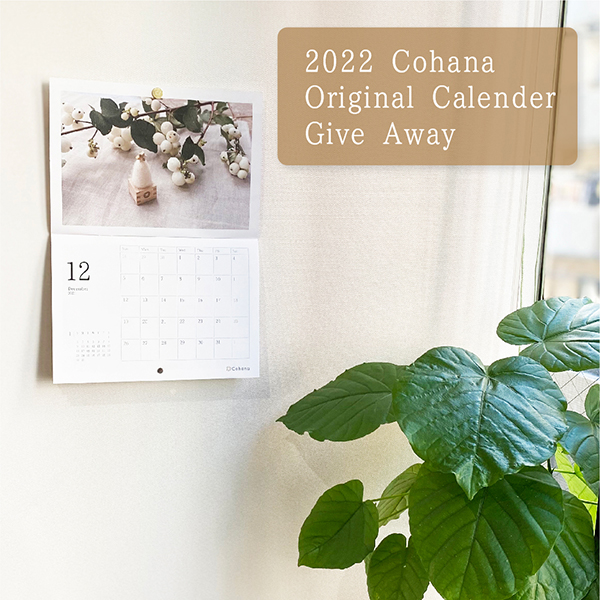 A Small Gift from Cohana : Original Calendar for 2022. You can enjoy the photos of Cohana's colourful and handy handmade tools as well as delightful stationeries on a monthly basis.
---
<Eligibility>
・Customers who purchase at Cohana Nihonbashi Store or Cohana Online Store
<Distribution>
・Distribution started from November 15, 2021 at Cohana Nihonbashi Store
・Distribution started on December 1, 2021 at Cohana Online Store
A4 size (which measures 8-1/4 x 11-3/4 in, or 210 x 297 mm) when it's opened.
This is a wall-hanging type calendar that can be used from December 2021 to December 2022.
※Please Note in Advance
・Only one calendar per person.
・The number of copies is limited. Distribution will end when all of the stock is gone.
・This calendar is not for sale.